Welcome to Grand River Navigation 
Grand River Navigation began operating in 2000, leasing a barge and purchasing a tug. Since that time, the Company has grown to become part of one of the largest marine transportation service providers operating on the Great Lakes today.
Grand River Navigation operates a fleet of five self-unloading bulk carriers in the U.S., which includes three articulated tug and barge units. Combined with our Canadian sister company, Lower Lakes Towing, we have a combined fleet of 14 vessels. These vessels transport a diverse array of dry bulk commodities including limestone, coal, iron ore, salt, grain and other commodities for more than 50 long-standing customers in the construction, electric utility, integrated steel and food industries.
Grand River Navigation is unique on the Great Lakes. In conjunction with Lower Lakes Towing, we operate both U.S. and Canadian flagged vessels. This operating flexibility is a significant advantage as we are the only company in the Great Lakes region providing significant domestic port-to-port services to both Canada and the U.S.
The bulk of Grand River's vessels operate in the River Class market segment, where we are the undisputed market leader. River Class vessels, which we define as being less than 650 feet in overall length, can operate in ports that are restricted from receiving larger vessels.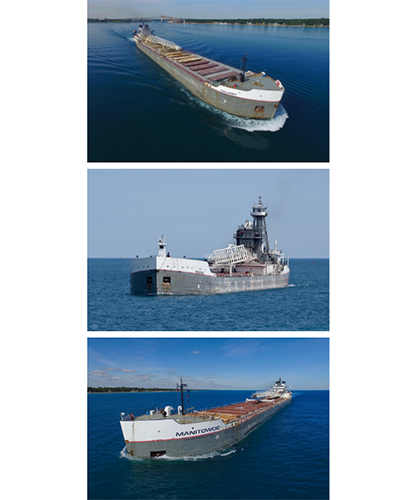 Join Us Today!
Begin your legacy…Discover your career at Grand River Navigation.
We are always looking for extraordinary people to join our industry-leading team!
If you are looking to sail with us as part of our Deck or Engine teams, safety, efficient operations, a family-oriented environment, one of the best leave and rotation systems on the Great Lakes, unprecedented teamwork and some of the most talented colleagues in the industry are just some of the reasons you will enjoy a career with us!
A total rewards package is everything you receive as an employee and includes: your income, healthcare benefits, wellness programs, retirement savings plans and work/life balance. Opportunities for tuition assistance assures a path to career growth at a pace that is right for each individual.
For job descriptions of our current open positions in the U.S., please visit:Indeed
How To Apply
Please click on the apply now button below to complete the Employment Application.Simply fill out the application, print, scan and email it to jobs@randlog.com along with scanned copies of all pertinent sailing documents including…Merchant Marine Credential, TWIC, and Passport, Passcard or Enhanced Driver's License.