Rand Logistics is a leading provider of marine bulk freight shipping, ship repair and logistics services throughout the Great Lakes Region. With our fleet of fourteen vessels and our dedicated team of professionals, we provide unique and comprehensive supply chain solutions to the marketplace. We are the market leader in the River Class segment. Through our subsidiaries, Grand River Navigation in the U.S. and Lower Lakes Towing in Canada, our Company is the only carrier able to offer significant domestic port to port services in both Canada and the U.S. on the Great Lakes. In addition, ship repair, fabrication and industrial maintenance services are offered by Conneaut Creek Ship Repair and Lower Lakes Ship Repair in the Great Lakes Region and beyond. We take pride in our world class safety record, exemplary maritime and technical expertise, and the unmatched efficiency and flexibility of our operations.
Headquartered in Jersey City, New Jersey, Rand Logistics was formed in 2004 and began operations in the maritime industry in 2006 through acquisition of the outstanding shares of capital stock of Lower Lakes Towing Ltd. which was established in 1994. Rand became a publicly traded company in 2011. Rand was acquired by American Industrial Partners in March 2018, becoming a privately held company.
OUR VISION
To be recognized as a premier provider of logistics services and solutions in North America.
OUR MISSION
Rand Logistics, in partnership with our subsidiaries Grand River Navigation, Lower Lakes Towing and Conneaut Creek Ship Repair, will establish ourselves as a single source logistics solutions provider by:
cultivating and establishing sustainable business relationships by delivering excellent service to all customers

pursuing operational excellence in everything we do

providing opportunity for personal growth in a safe, collaborative and respectful work environment

creating value for our stakeholders.
Positive Customer Experience
We make it easy to work with us.

We know and understand our customers needs.

 We listen and respond to customers in a timely manner.

We remain fast and agile to remain competitive.

We are action oriented.
Health, Safety, Environment (HSE)
  We safeguard our employees, contractors, customers and visitors.

We meet all regulatory and internal compliance requirements.

We protect the environment and communities in which we operate.
We are honest and reliable and act with the highest  ethical standards.

We comply with laws, regulations and corporate policies.

We manage performance fairly and firmly.

We treat our colleagues the way we want our colleagues to treat our customers.

We are accountable for our actions.
We all work together as one team with one goal.

We support and look out for one another.

We are proud of the work we do and recognize and reward accomplishments.

We want to "win" every day.

We are all in this together.
Overseeing the bulk freight shipping and ship repair operations and various shoreside functions.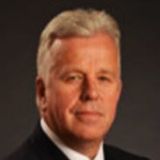 David W. Foster
CEO Rand-ASC Holdings, LLC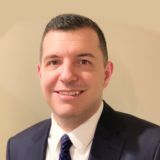 Ray Capote
Chief Financial Officer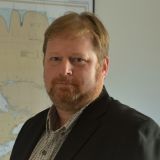 Captain Paul Joaquin
President, Grand River Navigation Company
Captain Gerry Ray
President, Lower Lakes Towing Ltd.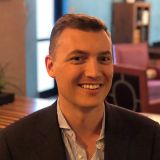 Phillip Carr
Vice President, Commercial